How Does it Work?
ARender uses simple but efficient HTML5 technology and is entirely web-based, meaning you don't need to install anything on your desktop. The technology is fully scalable and can handle mixed environments, allowing you to aggregate content from various solutions into one unique access point.
What makes ARender so efficient is the display speed it offers: you can access your information in milliseconds, regardless of file type or size.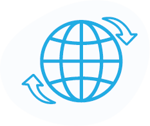 100% Web-Based
Created using languages supported by the vast majority of web browsers, ARender functions as a web application for the mobility you need.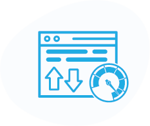 Advanced Streaming Technology
Display content at lightning speeds with incredibly low bandwidth usage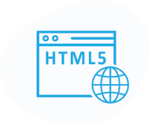 HTML5 Zero Footprint
No client-side installs or downloads. Enjoy the flexibility needed to standardize file types, users, browsers, and devices.